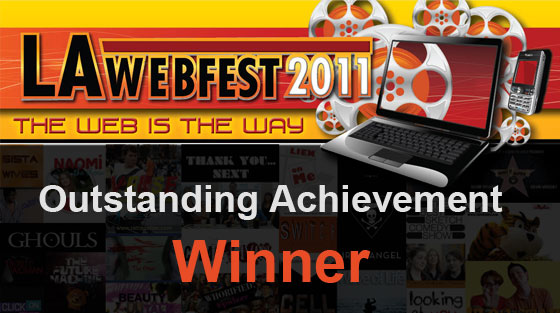 Orange Juice in Bishop's Garden has won two LA Web Festival Awards for Outstanding Achievement!
Back in December we announced that OJBG had been one of the first 20 selected to be featured at the 2nd Annual Los Angeles Web Series Festival—the first and only open-air web series-only festival in the world.  Well, we've just been notified that two of our very own are LAWEBFEST 2011 Award Winners!
Our Director of Photgraphy, Gene Ertel, has won an award for "Outstanding Cinematography in a Drama Series."  And our esteemed Series Creator, Otessa Ghadar, has won an award for "Outstanding Drama Series."  You can find OJBG, and many other great web shows, on the LAWEBFEST's Class of 2011 page:  http://lawebfest.com/video.html
Congratulations to Gene and Otessa, as well as the rest of our crew and cast.  We can't make OJ magic without you!