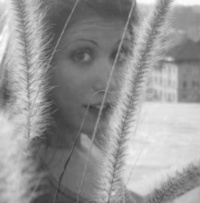 ABOUT THE AUTHOR: As one of the web series medium's earliest adopters, Otessa Ghadar is a true forerunner and pioneer of new media. Since 2007, she has been pioneering the web series format and establishing new ground in the wild west of the web. She completed her Graduate Film studies at Columbia University's Film school in NYC. "Orange Juice in Bishop's Garden" started as her MFA Thesis and is now one of the oldest and longest running web series online. Diving into web series production when the idea of internet television was still in its infancy, Otessa had to learn and adapt to new and changing forms of new media as they were being defined.
Whether in film or fiction, at her core, Otessa is a storyteller. Returning to her D.C. roots, "Orange Juice in Bishop's Garden" is an example of "writing what you know." It's part recollection, part urban legend, part pure fiction, and completely inspired by her own memories of growing up on the cusp of the Internet era. Her stories embody the rebelliousness of the '90s grunge era while tackling social issues that surround youth, such as sexuality, bullying, peer pressure, and intolerance. The first four seasons of OJBG are available in paperback and as ebooks online. The special edition "Director's Notebook" containing the script books to Seasons 5, 6 and 7 will include special illustrations, behind-the-scenes photographs, and director's notes.
Textbook
Otessa realizes there is an unfulfilled demand for educational tools created for students growing up in the 21st Century digital age, and outdated information being taught in traditional film studies. Now a much-beloved and highly-lauded show, Orange Juice in Bishop's Garden (OJBG), has been used in  film and media courses in schools across the U.K. as a case study of filmmaking in the new media and digital age. Her new textbook, The Wild West of Film, will also be used a guide for a film program run by Global Kids, a non-profit educational organization for global learning and youth development.

Now Available
Script Book Series
Follow a group of teenagers in DC as they try to navigate life at the cusp of the internet-era with this full collection of scripts from Seasons 1 – 4 of Orange Juice in Bishop's Garden. Seasons 5 – 7 coming soon.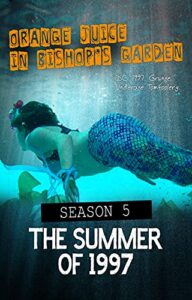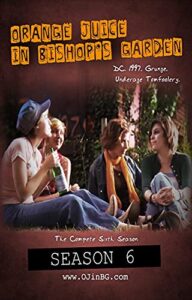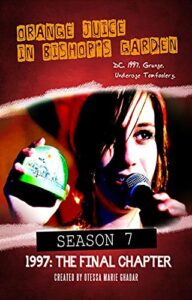 In addition to OJBG, Otessa writes fiction stories that explore themes of nostalgia, childhood, and city life. Through her work, she seeks to provide honest and diverse portrayals of American life while being thought-provoking and sincere.
eZines
A collection of seasonal eZines (short for electronic magazine) crafted by the staff at OJBG Headquarters. Get a behind the scenes look at the series and see DC from the eyes of the OJBG Team.