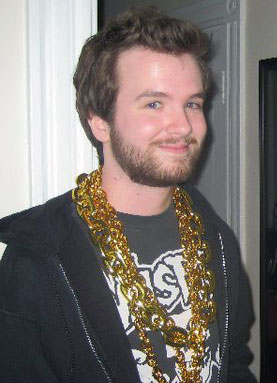 Assistant Editor, Public Relations Liason
Will Cafasso was born and raised outside of Washington DC in Fairfax, Virginia. After developing an interest for video production in middle school, Will found that working in said field was a lot less stressful with an "undo" button, and opted to go the video post production route in life. He soon found himself majoring in digital post production at Boston's Emerson College, which he graduated from in 2011. After graduating, he moved back home, and soon began work at 20/20 Productions in early 2012. In his free time, he is either nerding it up with comics and video games, or watching the Red Sox, trying not to fall into a pit of despair (that 2012 season was rough).
Favorite color: Burnt Sienna.
Favorite tv shows: Community, Parks and Recreation, South Park, Community again, Archer, It's Always Sunny in Philadelphia, Workaholics, Boardwalk Empire, terrible reality TV shows, Food Network, Sportscenter.
Favorite music: AFI, Misfits, Danzig and a whole lot of other stuff… his iTunes hardly makes any sense, really.
Favorite ice cream: That Ben and Jerry's with fudge covered potato chips.
Special/Weird skill: I'm Batman. Maybe?