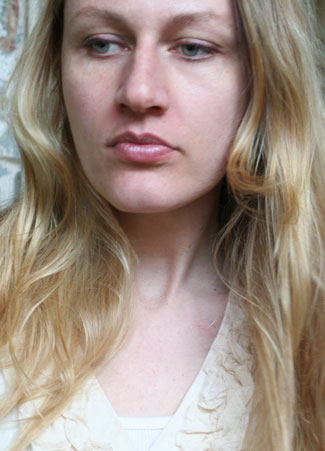 Guest Director: Season 1 Eps 1, 2, 4 & 5; Season 2 Eps 2, 3, 6 & 7
B-unit: S1 Ep 12
AD: S1 Eps 9, 10, 11
Rebecca Conroy is a director of both narrative and experimental films, and is from New York City. Teenage happenings are of major interest to her.
Fave color: Her favorite colors are bright pink and aqua blue, and combining them is amazing.
Fave films/shows: Her big directorial influences are David Lynch's Wild at Heart, and Twin Peaks episodes, all of Gus Van Sant's work, Hal Hartley's Trust, and The Unbelievable Truth, the Little House on the Prairie TV series, and Michael Lehmann's Heathers. She also loves Peter Weir's Picnic at Hanging Rock, and Peter Seller's, I Love You, Alice B. Toklas.
Fave bands: The music that she is feverishly listening to now consists of: Cut Copy, Ladyhawke, Wolf Parade, The Smiths, The Velvet Underground, Sibylle Baier, old Liz Phair, Kanye West, Wyclef Jean, and The Beatles' Abbey Road album.
Fave ice cream: As far as ice cream goes, Rebecca can't get enough of Cinnamon, Ben and Jerry's "Everything But The…" and a flavor that she shares for her times with Otessa called Double Churned Vanilla, that is always loved.
Fave scenes to direct: Rebecca's favorite part of the O.J. shoot was directing the sequences of Maggie's discovering, getting smashed on Jaegermeister and, consequentially, falling down the stairs only to rip her arm open with shards of glass. This was a tall order to direct, and Aleca Piper cannot be thanked enough for being such a good sport. Rebecca also treasured shooting Roxanne's discovery of "the handsome neighbor boy" at Yasmine's house. It was a simple shot, but so cinematic and funny. All in all, Rebecca loved every scene and loves each actor unconditionally!
There's a certain team spirit that develops with a cast and crew on such a lengthy project that is indescribable and breathtaking.