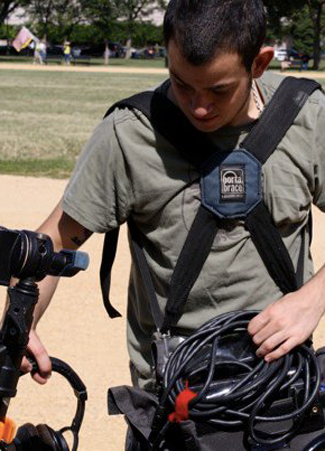 Sound Recordist, Audio Editor, Season 3 – 4
Assistant Director, Sound Recordist, Season 5
Your Fave Color: Brown… mud brown.
Fave films/shows/movies: big lebowski. lost. sopranos. the wire. amores perros . high fidelity. layer cake. city of god. dirty rotten scoundrels.
Fave bands/music: disco biscuits. iggy pop and the stooges. thievery corporation. led zeppelin. les claypool. for sho.
Fave ice cream flavor: dulce de leche (from Uruguay) or mint chocolate chip (from anywhere else)
Special or weird skill: bionic hearing (but only in one ear).
High School Superlative: Don't worry about it.