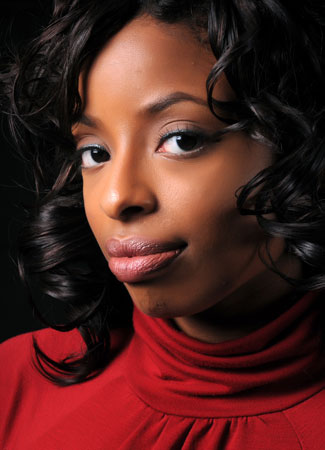 Assistant to the Assistant Directors, Season 5
Crystal was born in the nation's capital and has lived in the Washington D.C. Metropolitan Area all her life.  She has always been a huge movie lover since childhood and thought it only logical to pursue it as a career. And even though she was a student of Communication and Spanish at the University of Maryland, College Park, she has has always been interested Television/Film Production. Crystal began at Silver Spring Media Arts, Inc., a small independent production company located in Silver Spring, MD. She started as an intern and in just a year worked her way up to Associate Producer of the documentary, The Washington Redskins: The Winning Years. Afterwards, she made her attempt at her first short film as Associate Producer of Partner to Partner. Currently Crystal freelances as a Production Assistant/Associate Producer for any projects that come her way.
Favorite Color: Blue, Yellow, and Orange
Favorite Films/Shows: There is no possible way I can decide on just a few favorites!
Favorite Bands: Anything with a clever lyrics!
Favorite Ice Cream: Cookies & Cream