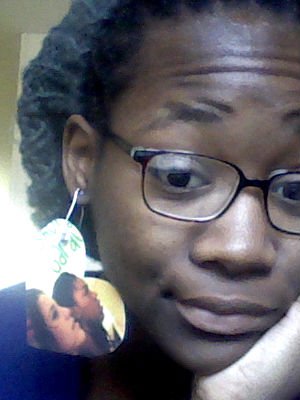 Name: Brianna Lewis (played by Billie Krishawn)
Birthday: February 17th
Sign: Aquarius
Favorite Color: the brighter the better
Ice Cream of Choice: PEACH!
Yo! My name is Brianna
And today I think I'm gonna let you know, all the things that you wanna!
My besty's Colin and Carly's cool too
If there's a party in sight I will kick it with you.
Some say I'm crazy or maybe crazy cool but right now I'm just a crazy rappin' fool!
Meep! *Giggles* Bri here, giving you the 4-1-1…on…well… me I guess! Hmm let's see…I'm a total wild child, where fun is I follow! I love house parties and raves as of recent and the lovely color of Slakes eyes…but I guess I shouldn't be telling you that! I like pina colada's and walking in the rain, I'm a fan of crazy colors and jazzy jewelry and hip to any music with a bounce beat. I'm into anything artsy and I use the sky as my inspiration..ya digg? Maybe I'll be famous one day and make all the crazy little kids like Kris hip to the real world. hehe…good times!
So how 'bout we dance with stars and throw a party on mars? Overdose on ice cream and break through chocolate bars? I'm up for anything, as long as my whole crews around… so lets absorb the music and boogey woogey down! Yay..well I hope I filled you in a little, maybe I'll see you around! Pwahh Mwah xo. (: