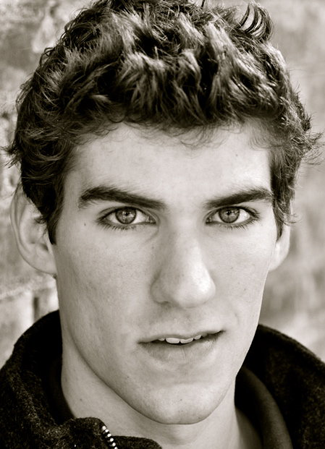 Art Department, Season 3
Ben Palacios first encountered film as a Freshmen at Vassar College, when he was cast in a student-produced webseries about a student who becomes blinded by success and drugs (Classic of Changes; Blind Hummingbird Productions).  He was later cast in Fourth Floor Main, a webseries about student life at Vassar, and spent his semester abroad studying acting and filmmaking at Prague Film School in the Czech Republic– so when he heard about OJBG he was thrilled to help out in any way possible.  An artist of all trades, Ben studies and writes music (he just completed the sound design for a play he's in), teaches art at Camp Arena Stage, works for Marin-Price Art Galleries, and has recently begun studying dance in his last year at Vassar College.  After graduation he plans to move to LA, to work in front of and behind the camera as much anyone will allow him to.  And of course he'll bring his toe-shoes, which he loves.
Fave color:  Green
Fave films/shows:  Donnie Darko, The Green Mile, Crash, Inception, Dexter

Fave bands/music:  Mark Ronson, Muse, Jamie Cullum, Noze

Fave ice cream:  Ben&Jerry's Cinnamon Bun OH MY GAWD

Special/Weird skill: I make a MEAN hamturkeyswissavocadohummousarugula sandwich.