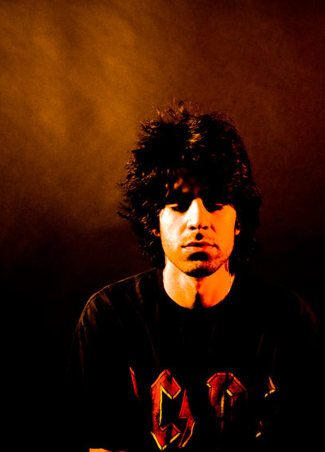 Gaffer & Editor, Season 3
My name is Bayan.  I was born in an earthquake in 1987 and from this spectacular event I decided that I wanted to make movies.
Favorite Color: Orange.  Used to be yellow.  Maybe its moving toward toward red.  In my color psychology yellow is happiness and red is passion so Orange is perfectly balanced in the middle.
Favorite Films: Films:  The Goonies (was definitely influential). Just the goonies.  I'm liking that movie.  I just saw it again recently, it's pretty bitchin'.
Favorite Shows: Oh, "It's Always Sunny" is great.  Their new season is just so-so, but all around it's great.  Dexter.  Archer.  South Park.
Fave Bands/Music: Right now:  Harlem, The Wombats, Fitz and The Tantrums– those are like my 3 Bible Bands right now. Also, Memory Tapes and Hume
Fave Ice Cream: Rainbow Sherbet.  I always like the sorbets better than the vanillas or whatever those are called– the dairy ones.
Special or Weird Skill:  I feel like , shit, I feel like all of my skills are weird, right?  Manipulating Light?  It's like ridiculous.  Manipulation of Reality as a career is weird as a thing to do.   I learned how to change the oil in my car two days ago– that was weird and good.   I make a great omelette– thats a good skill.  Yea, I dunno.  That's it.
High School Superlative (what it was or should have been): High School #1:  Austan's Brother.   High School #2:  Definitely fucking Rock and Roll Star. or just Rock and Roller in General.  College:  (I feel like I should get a 2nd opinion, so I'll get back to you).