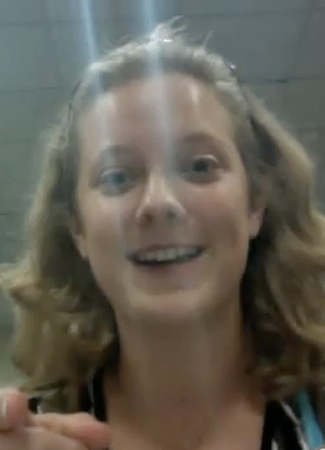 Editor, Seasons 2 & 3
(Disclaimer: We were unable to reach Alyssa for her bio, so the OJBG Crew came to the rescue with a version of our own!)
Alyssa knows how to grill things well.  She also has had a rec-occurring BBQ party of CHicken hearts and livers… called "Nom Nom Your Hearts".
She  lives in the country and wears bad-ass hiking boots.  She works like a dog and has the charm of a southern belle– it is an amazing combo, and you would lucky to experience it.  She is also a skillful editor and a hard-worker on set (even in the HEAT).  She makes a ferocious spaghetti– and really knows the power of butter and garlic, especially together.  She also has a knack for arriving at arcane moments w/ her hookah, and her amazing and yummy hookah-tobacco, which was a gift from her BF.
We miss her.  Oh and PSBTW she is also currently working on a comedic webisodic show about Crash Test Dummies!!! cool.